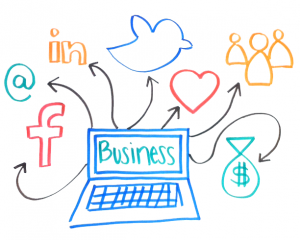 (Courtesy of FusionPark.com)
Of course we know how important the use of social media is today in this century.  But do we really utilize it?  When searching for a bulk email marketing software, be sure to make sure they offer social media integration. With our leading marketing software, you are able to share your marketing campaigns through several social media outlets.  By not engaging in social media, your next campaign is losing out on prospective clientele.
For some it can be a daunting task but nevertheless important.  With Velocity, it's easy!  Choose your platform and create your campaign.
For more information on our social media integration or our services, give us a call or write us.  We want to hear from you!